National U-College of Dentistry hosts first-ever Continuing Professional Development training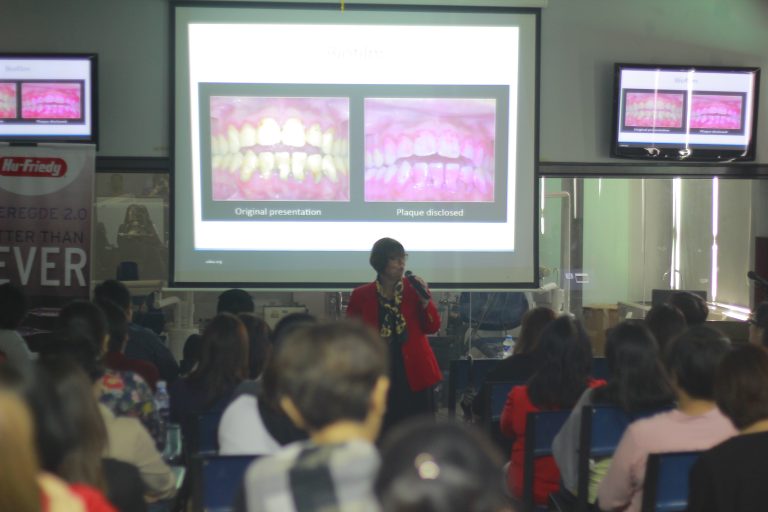 National University-College of Dentistry marked another first, after hosting the university's first-ever Continuing Professional Development (CPD) training for registered dentists and dental hygienist.
The CPD, according to the Professional Regulatory Commission's website, aims to continuously improve the quality of the country's reservoir of registered professionals, update them on the latest on their field and enhance their competencies and the quality of their services.
Under the Continuing Education Program of the college, a one-day event entitled "The Relationship between Periodontal Disease and Systemic Health, Keys to Successful, Hand Instrumentation and Infection Control in Dentistry" took place last Friday, July 21, 2017 at the NU-Dentistry Building.
The one-day scientific seminar included two parts, the lecture in the morning and the hands-on training in the afternoon.
Invited to speak in the seminar are clinical professor of dental hygiene from Indiana University-Purdue University in Fort Wayne, Indiana Nancy K. Mann, RDH and esthetic dentistry, endodontics and functional occlusion clinician Dr. Cheung Lai Chun.
According to Dean Annalie De Lemos, professionals need 60 credited units in order to renew their license "It is about updating the skills, updating the knowledge, continuous education for us professionals, not just for dentists but for dental hygienists. In the future, we are planning to include dental technologists as well." De Lemos said.
Dean De Lemos also shared that the CPD program which was issued to the university last June 2016, was awarded to National U after graciously complying with PRC's requirements.
National U is also one of only four universities in Metro Manila given this accreditation by the commission.
Around 100 participants from different parts of the country participated in the said event which Dean De Lemos confirmed will only be the first of many seminars they are planning to organize.