College of Engineering sets up ties with Trend Micro Philippines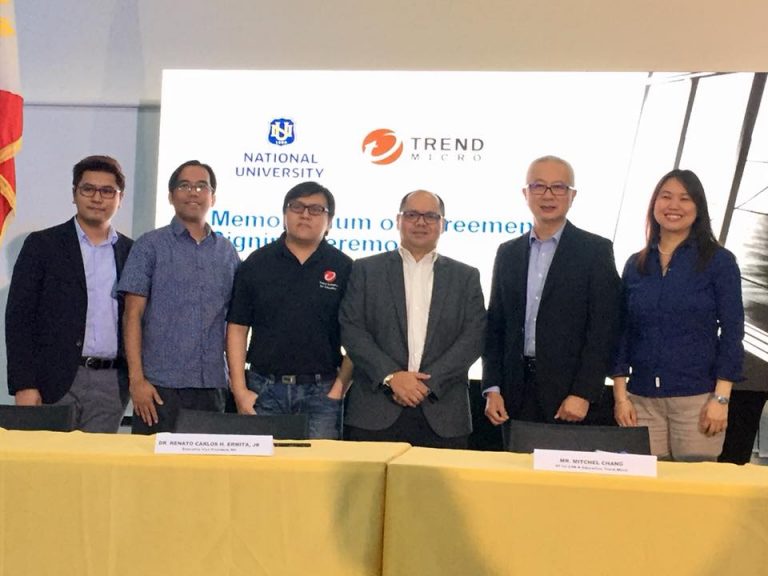 National University-College of Engineering inked ties with one of the country's top anti-virus companies, Trend Micro Philippines.
The College of Engineering and Trend Micro PH signed the memorandum of agreement last March 3 during the college's awards night.
COE Dean Alexa Ray Fernando shared that Trend Micro PH will not only allow students from National U to apply in their company for internship, but they will also play a vital role in shaping the university's new curriculum for Computer Engineering and Electronics and Communications Engineering."They specialize in computer security, and since right now, security is not just in-demand but also critical. We are partnering with them because we want their specialization and security to become part of our curriculum. Hopefully, that will be offered for the 2018 curriculum." Dean Fernando said.
Also, Trend Micro PH is expected to hire selected graduates from the school. The university will also ask them to train graduating students and faculty members "We expect capacity building for faculty members. We are designing a boot camp which will train the students and faculty members regarding some important and security related topics."
Aside from Trend Micro PH, CoE is also set to renew its partnership with DENSO Philippines, one of the top companies in the country in the field of computer and electronics engineering.